June 29 - July 1, 2020 • 8:30am-12:30pm PST
For Distance, Hybrid and In-Person Instruction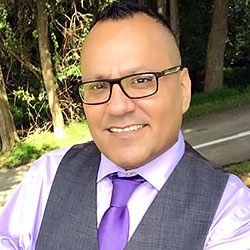 DR.
JOSÉ
MEDINA

June 29, 2020
Dr. José Medina is the founder and Chief Educational Advocate for Dr. José Medina: Educational Solutions. Prior to establishing the boutique consulting firm, Dr. Medina served as Research Scientist and Director of Dual Language and Bilingual Education at the Center for Applied Linguistics (CAL) in Washington, DC. José provides dual language technical assistance, professional development, and job-embedded support to dual language programs across the United States and globally. He is a former dual language school principal and district leader. José has served as an administrator/educator/advocate at the elementary, middle, and high school levels. Dr. Medina is a co-author of the third edition and widely-used Guiding Principles for Dual Language Education. He is also the author of Lo Que Se Dice, Se Hace and Family, two bilingual poetry books based on his testimonio.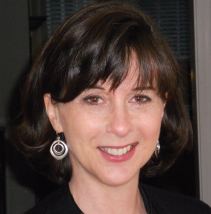 DR.
SONIA
SOLTERO

June 30, 2020
Sonia W. Soltero is Professor and Chair of the Department of Leadership, Language, and Curriculum, and former Director of the Bilingual-Bicultural Education Graduate Program at DePaul University in Chicago. She has been involved with dual/bilingual education for more than thirty years as a dual language teacher, university professor, professional developer, and researcher.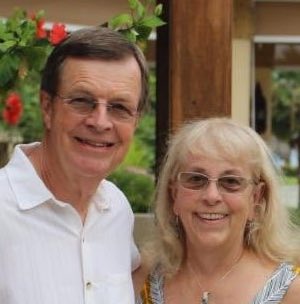 DRS. DAVID
& YVONNE
FREEMAN

July 1, 2020
Dr. Yvonne Freeman and Dr. David Freeman are professors emeriti at The University of Texas Rio Grande Valley. Both are interested in effective education for emergent bilinguals. They present regularly at international, national, and state conferences. They have worked extensively in schools in the U.S. They have also worked with educators in Ecuador, Mexico, Colombia, Venezuela, Costa Rica, Argentina, Uruguay, Hong Kong, India, Indonesia, Lithuania, Mallorca, and Sweden. The Freemans have authored books, articles and book chapters jointly and separately on the topics of second language teaching, biliteracy, bilingual education, linguistics, and second language acquisition. Their most recent book published in January 2020 is Equitable Access for English Learners Grades K–6: Strategies and Units for Differentiating Your Language Arts Curriculum published by Corwin. Their other recent books, published by Heinemann, include Dual Language Essentials for Teachers and Administrators 2nd edition (2017), ESL Teaching: Principles for Success 2nd edition (2016), Essential Linguistics: What Teachers Need to Know to Teach ESL, Reading, Spelling, and Grammar, 2nd edition (2014).
MEET THE STRAND FACILITATORS


NEED ASSISTANCE?


Tech Support & Customer Service